• VALENTINA (Executive Producer)
Valentina, the debut feature by Brazilian writer-director Cássio Pereira dos Santos, and executive produced by Hebe Tabachnik, Natália Brandino and Walder Junior. It's cast and crew was largely composed by members of the LGBTQ community. The film was independently produced by Campo Cerrado.

Joining a powerful generation of Brazilian filmmakers notable for pushing the envelope on representations of sexuality and identity in cinema, Valentina changes the narrative of trans films, through a live affirming and inspiring approach, and shines with the performance of Woinbackk, a renowned local figure ready for her international breakthrough.
- Cinema Tropical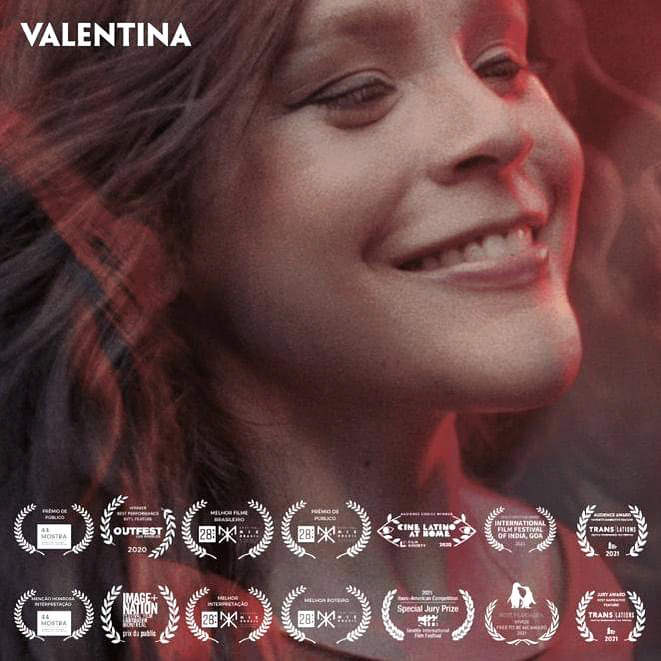 • THE PERFECT DAVID (Executive Producer)
The Perfect David (El Perfecto David), directed by Felipe Gómez Aparicio, written by Leandro Custo, Felipe Gómez Aparicio. Produced by Pablo Ingercher, Ramiro Pavón, Fiona Pittaluga, Martín Cuinat, Felipe Gómez Aparicio. (Argentina, Uruguay) - Online World Premiere. Felipe Gomez Aparicio's unsettling The Perfect David explores with atmospheric visual precision the toxic dynamic between a teenager obsessively training to become a bodybuilder, and his controlling mother-a renowned artist who is directly involved in her son's pursuit of physical perfection. With Umbra Colombo, Mauricio di Yorio.
- Tribeca Film Festival